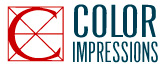 "Pete, I know I've told you this before, but if CP2 ever closes, I would close my business. I couldn't run it without you."
Color Impressions –Fred Hernandez
"Thank you soooo much Pete you are a rock star!!!!"
Lowepro –Dawn Phimister
"Thanks again, we are going to have to start calling you Merlin!"

Red Wagon Advertising –Scott Guisti

"So many years, so many miracles. Thank you for making sure my client's ads and pieces would reproduce in a stellar way"
JCS - Marc Johnson